Tree Removal in Bedford TX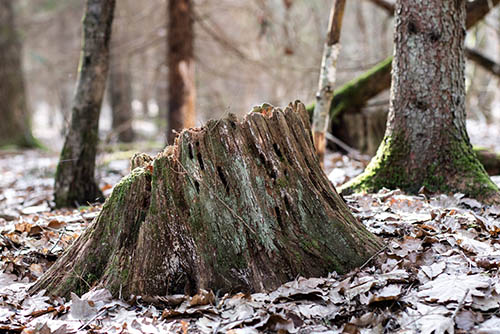 Tree Removal Service in Bedford
At Stump Grinding Bedford we do more than simply grind stumps. We also know the importance of removing trees and not to toot our own horn but we're pretty good at it too. Just like stump grinding, sometimes tree removal is necessary for your lawns overall health and your family's safety.
Why is tree removal important?
Tree removal can be important for several reasons. Perhaps the big oak tree growing next to your bedroom window is causing foundation issues. Texas is well known for foundational problems and you don't need a tree to add to an already irritating problem. Our team of expert arborists is ready to tackle any sized tree and remove it in the safest way possible.
You might wake up to a large branch or even a whole tree knocked over after a storm. That's not something you want to deal with especially when it's Thursday morning and you're already running late for work because your power went out and your alarm didn't go off. Give Stump Grinding Bedford a call and we'll take care of any fallen trees and tree branches or limbs for an unbeatable price.
Sometimes our trees die and that can cause loads of potential issues. Dead trees can pose a safety threat because their branches can fall off with no warning. The branches or limbs are heavy and if they fall on your house or your car they can cause a lot of expensive damage. Call Stump Grinding Bedford before any of this happens and we'll take good care of you and your trees.
Doing it yourself seems like the simplest way to get things done but we're here to tell you that that's not always the case. Consider experience and skill when you want a tree removed the right way. Stump Grinding Bedford only offers the best and safest tree removal service. We know removing a tree is a little more complicated than chopping it with an ax and hoping it falls in the right direction. Our team knows how to guide the tree to fall in the safest area to avoid any damage to your property, including your house and cars.
We don't want you to become the next poor schmuck turned internet famous because your DIY tree removal ended with a tree crashing through your neighbor's roof. It's best not to risk a lawsuit with your neighbors of 13 years. On the other hand, you might end up crashing a tree through your own roof! What's more important? Saving a little money by doing it yourself or hiring an experienced tree removal company? We might be a little biased, but Stump Grinding Bedford is the best company to hire when you need a tree removed.
One more reason to avoid removing a tree yourself is the personal safety issue. It's easy to misjudge where a tree will fall and it just might end up on top of you! You or a family member could end up in the ER with expensive medical bills. Hiring Stump Grinding Bedford is your best choice to avoid any unnecessary accidents or outrageous medical bills.
Tree removal happens in many stages. The first one, of course, is figuring out the best way to remove the tree to avoid any potential damage or injuries. Our team of experts is trained to assess the best option for tree removal. Sometimes cabling and bracing the tree to fall in a specific direction is enough but sometimes that isn't the best option.
If cabling and bracing the tree is not a viable option we might have to cut the tree down in small pieces from top to bottom. This option might take a little longer, but our team is more than happy to do what's best for you.
Our expert team of arborists is also skilled enough to remove a tree intact for any number of reasons. Maybe you want to move the tree to somewhere else on your property or even to a whole new location! At Stump Grinding Bedford we have the knowledge and necessary equipment to get any job done.