Emergency Tree Service in Bedford TX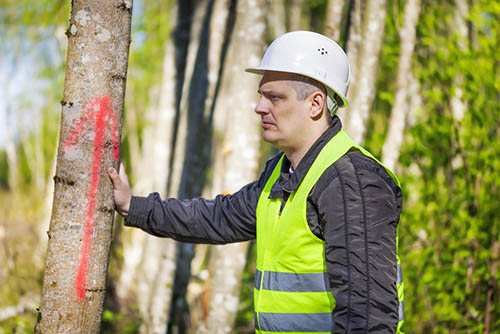 Professional Emergency Tree Service
Emergencies can happen at any time without warning. When a huge storm strikes in the middle of the night, tree branches, limbs, and even whole trees can come crashing down! Imagine the rude awakening when a tree comes crashing through your roof or crashes onto your car. Situations like these can't wait until morning so that's why Stump Grinding Bedford has a 24-hour emergency tree service line for all your catastrophe needs.
Help, I've fallen and I can't get up!
Texas is well-known for having big storms and sometimes those big storms knock things over, including whole trees! Downed power lines, heavy winds, and even lightning strikes can make trees the most dangerous thing in your yard. When a tree's limbs or branches fall it becomes unstable and can pose a huge threat to your personal safety. Whether or not you think you can handle taking care of a fallen tree by yourself, it is imperative that you call the professionals. Don't let a tree knock you down and keep you down.
It's important that you don't try to remove a tree or its branches by yourself. When a tree becomes unstable there's no telling what might happen. More branches and limbs can fall off or the whole tree can come toppling down often times without warning. You wouldn't want to potentially cause more damage to your property if something were to fall through your roof, smash your car, or even fall on a person! With Stump Grinding Bedford, our team guarantees that no further damage will come to your property.
Our expert team of arborists has all the necessary knowledge and equipment to tackle even the biggest emergency tree problems. When they arrive, they thoroughly assess the situation and damage and even document it so you and your insurance company will have it for reference. Based on the preliminary evaluation, our team will decide which tactic will work best to get your yard back in tip-top shape. While you worry about you and your family's safety, we'll take care of the heavy lifting and remove the debris left behind from the storm.
Expert Emergency Tree Services Near Me
Trees can get pretty big and you need someone who is prepared to handle even the biggest trees. Stump Grinding Bedford has the best and most up-to-date machinery and equipment to properly and safely clean up any size tree or branch. We've got the maximum manpower at your disposal to take care of even the biggest messes in a matter of hours rather than days like some of our competitors.
We know how important it is for life to return to normal as soon as possible in the wake of emergencies. With our expert crew and proper equipment, your life will return to normal before you can say supercalifragilisticexpialidocious! While you get ready for work, cart the kids off to school, or make dinner, Stump Grinding Bedford will do all the heavy lifting and clear up any mess left in the wake of severe weather.
The proper equipment is important for many reasons, the main one being safety. We're dedicated to keeping you, your family, and our crew safe. Stump Grinding Bedford uses only the safest practices to ensure that no damage will come to your property while keeping everyone around safe. Trying to clean up after a storm by yourself isn't worth all the potential risks you face. Trees are powerful and have the potential to cause a lot of safety issues.
Our expert team of arborists will cut down any fallen branches or trees into smaller pieces to make the removal as painless as possible. Stump Grinding Bedford guarantees that our services will not cause any further damage to you or your property.